Enhanced Aboriginal Child Health Program Branding
Branding for health program.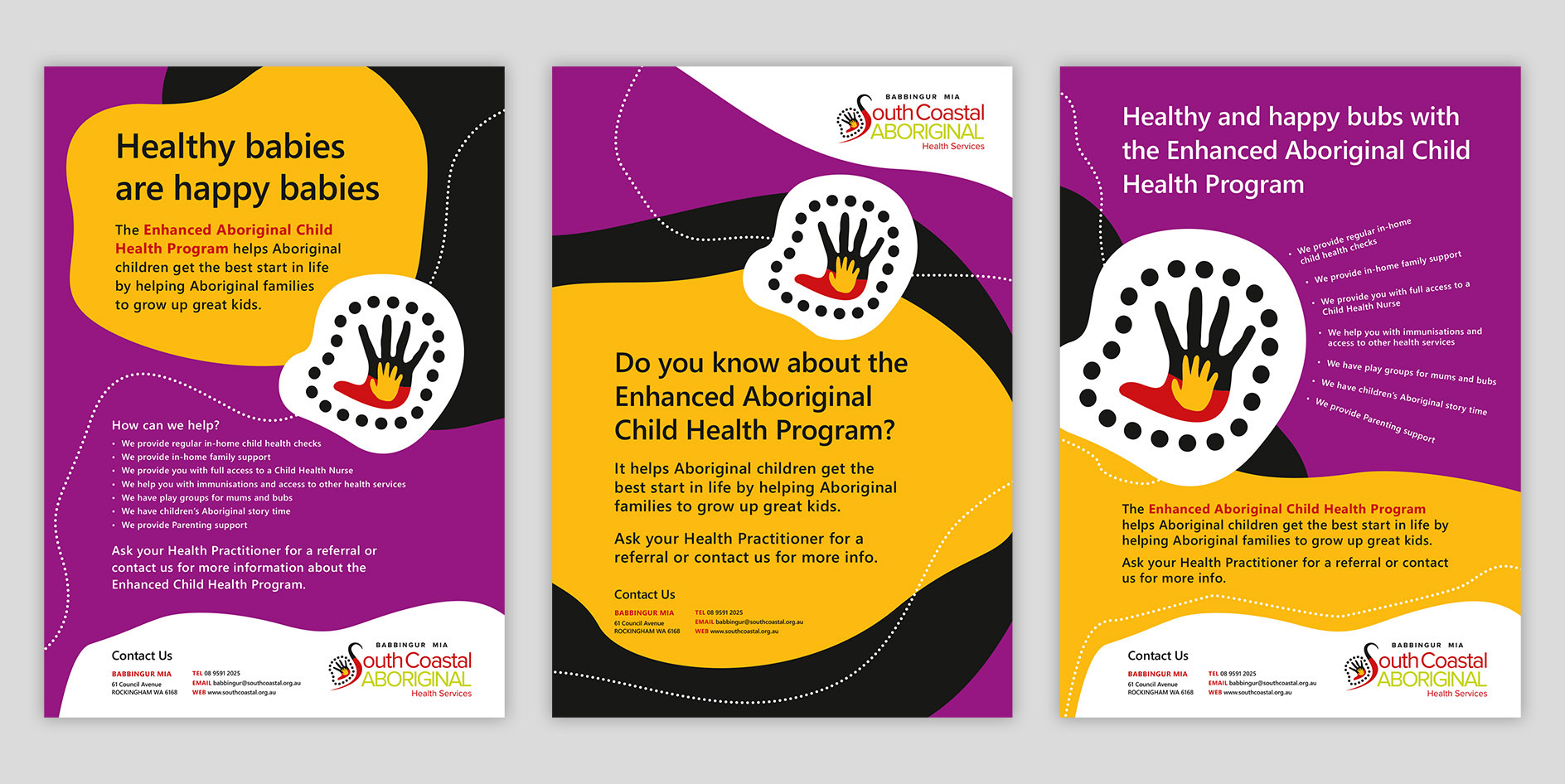 Working with a distinctive purple found throughout a child health folder and colours from an existing logo, I created a bold branding presence for this program. I highlighted design elements in the logo (the hand) and carried this style throughout several items as displayed below.

I really enjoy when I can establish a consistent look and feel across a brand or an entity of some kind.